About Us
MISSION STATEMENT:
We are committed to providing low tech communication aids which are:
Affordable
Effective
Easy to use
Accessible to people with a wide range of physical abilities
It is not enough just to have a communication product.
It is important to understand:
Strategies for using low tech communication efficiently
How to train communication partners.
The assessment process
(i.e. how to match up the individual to the low tech solutions which best meet their needs and abilities.)
We are in the process of creating a comprehensive website with information on low tech communication.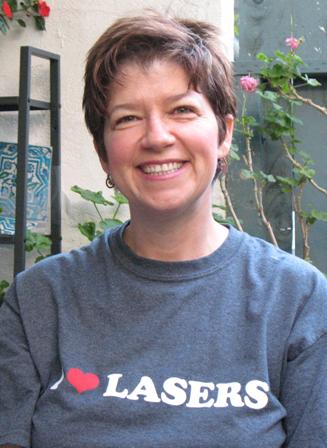 Margaret Cotts is an Assistive Technology Specialist with over 10 years of experience providing AAC services to people with ALS (Lou Gehrig's Disease).
Ms. Cotts formerly provided AAC services at the ALS Treatment and Research Center at UCSF. In addition, she co-managed the Bay Area ALSA equipment loan library for 8 years.
Many of the products offered through Low Tech Solutions (such as the Head Mounted Laser, the Needs Board and SimpleCore) were originally created for Margaret's clients at the ALS Center at UCSF.

Margaret holds a Master's Degree in Rehabilitation Engineering Technology from San Francisco State University. She was a longstanding member of RESNA (Rehabilitation Engineering and Assistive Technology Society of North America.)